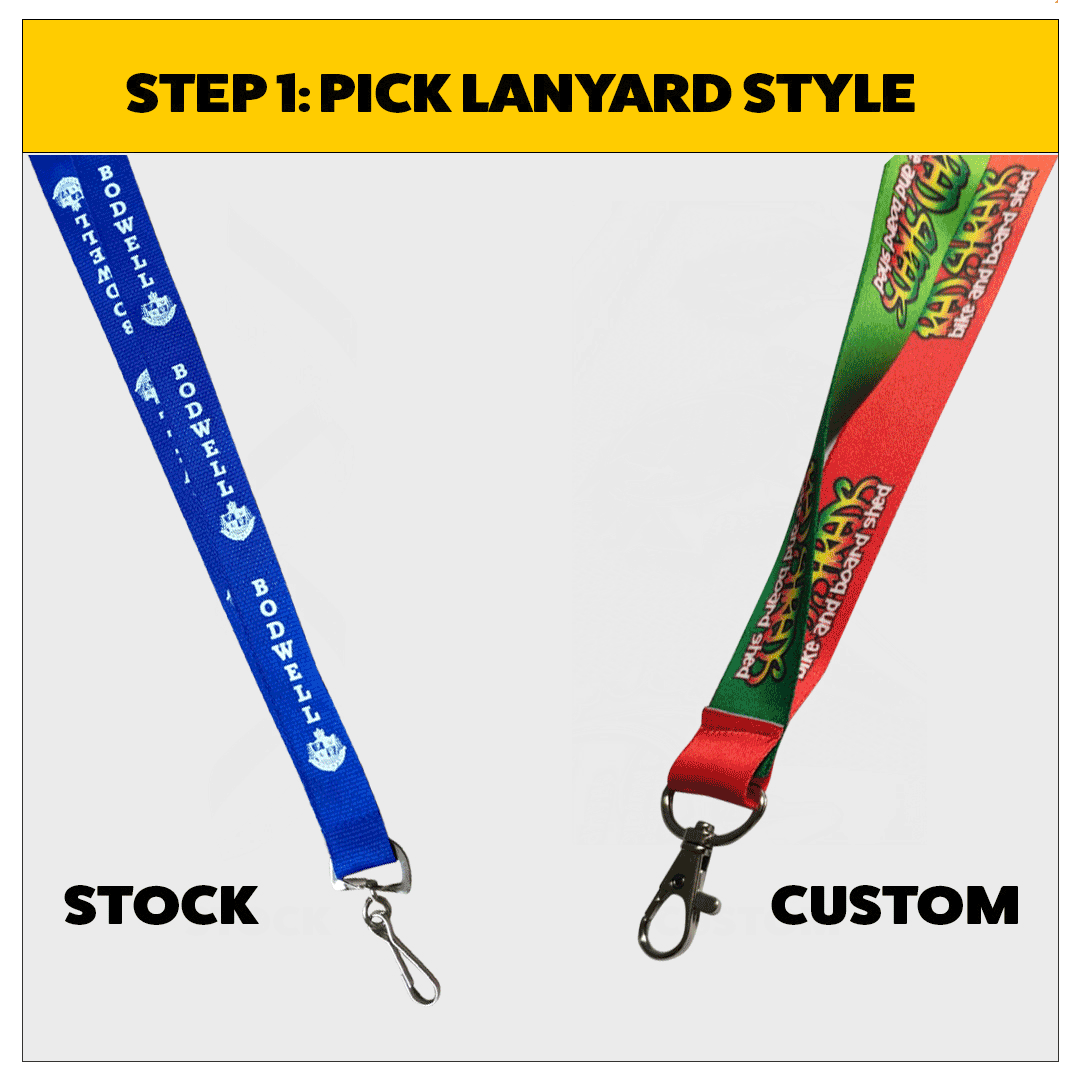 FAQ's About Custom Lanyards
Q:
What are the different types of custom lanyards?
Answer:
Custom lanyards offer a lot of options. We've found that 99.9% of our customers purchase two types. So rather than offer a dozen different options to confuse you, we'll show you what people actually buy.
Stock lanyards are made from nylon and your logo is silkscreened on the lanyard.
Perfect for most 2-3 colour logos
cheaper of the two options
If you need a custom lanyard colour, just ask.
Here are the stock colour options for custom lanyards.

Custom Lanyards
If you have a complex logo or want a full colour image, dye-sublimated lanyards are for you. You can get really creative!
Q:
What options do I have for designing my lanyard?
Answer:
Layout: Most people tile their logo and add a URL in between logos.
One Sided/Two Sided: You also need to decide if you want
Remember, your art proof will show the logo in horizontal format. But when you wear the lanyard, that gets switched to vertical. Your logo and message will influence which way we set-up your art.
Ask us for a free art proof. Our sales team will walk you through the choices.
Q:
What's the best attachment choice?
Answer:
Custom lanyard attachments fall into free and premium categories. View all the choices.
Most trade shows or events like the clip or swivel attachment.
People who plan to use lanyards for a long time should select the lobster claw or key ring attachment.
Breakaway clips can be added upon request for a small fee.
Q:
What is your minimum order?
Answer:
You can order as few as 50 custom lanyards.
Q:
How Much Do Lanyards Cost?
Answer:
There are multiple price breaks and four price breaks. Here is typical pricing for our most popular, .75" lanyard size.