Sport Pin Trading Creates Lifelong Memories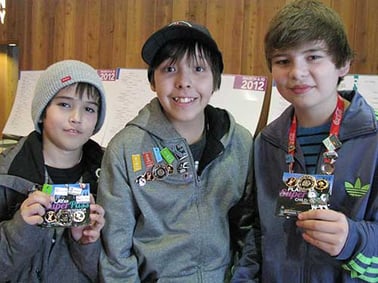 As a veteran supplier of custom lapel pins and medals, we've done a massive amount of trading pins over the years. We started in this business in 1971 and we've supplied curling, hockey, ringette, track and field, soccer, highland dance and dozens of other sports with custom trading pins.
Custom made trading pins are a great way for youth to connect with one another or with the athletes. It gives your host community a way to engage and participate with the games or tournament you are attending. If you are new to pin trading or unsure about where to start, you've come to the right place.