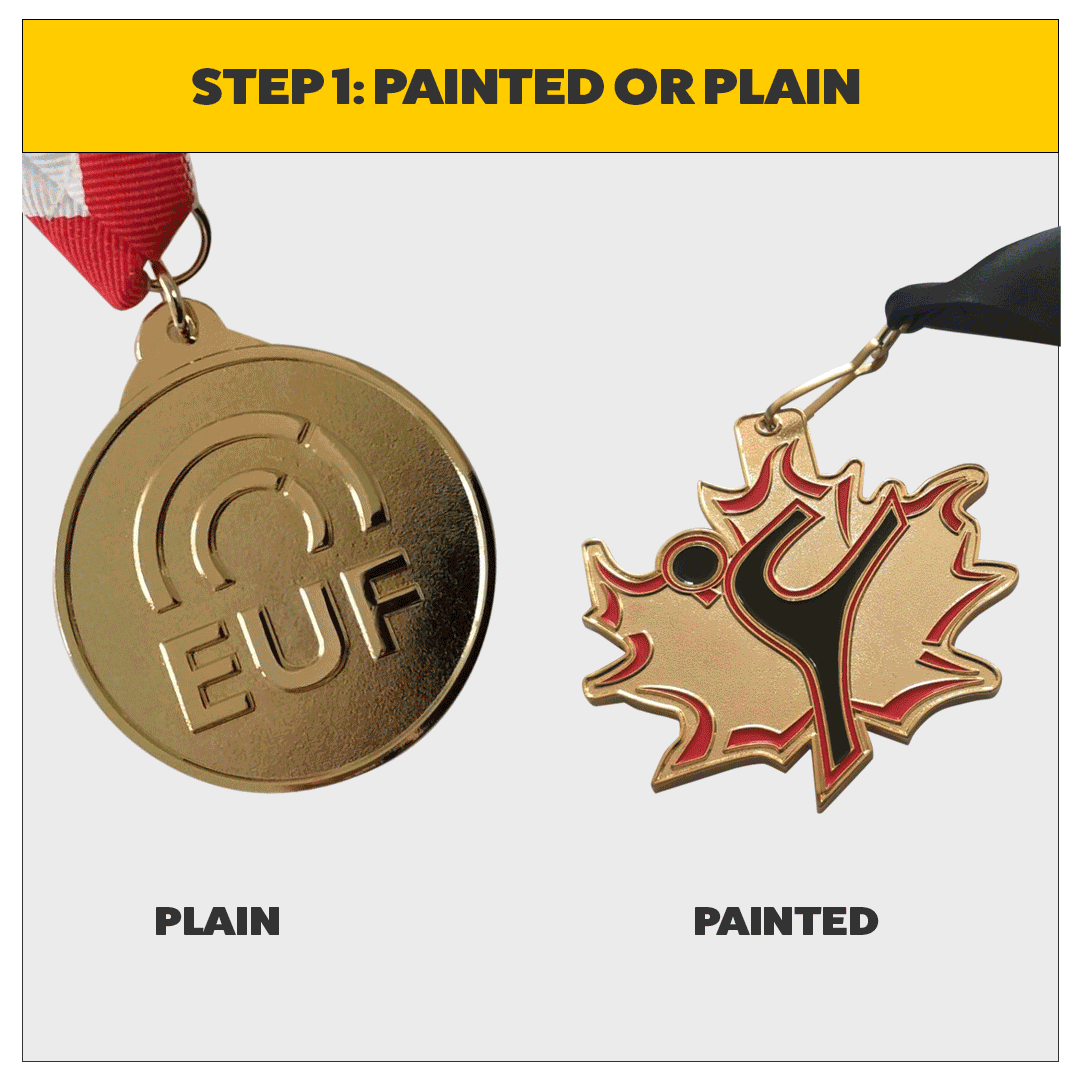 Custom Medals FAQ
Q:
What are the different types of medals?
Answer:
Full Custom Die Struck: The most flexible, affordable and beautiful option for most users. Price range $4-8 per unit plus set up charges which range from $80-150.
Full Custom Die Cast: For larger, more prestigious events. We use this process when you need a big, thick medal. Price range $8-10 per unit with setup charges of $150-400.
Stock Medals: Get pre-made medals shipped within 48 hours upon request. Choose from hockey medals, sports day medals or academic medals. You can also add your logo to pre-made medals. Expect to pay $4-5 each. Learn more.
Q:
How long does my order take?
Answer:
Most of our custom medal orders take about three weeks. Our stock medals can be shipped in as little as 48 hrs.
Q:
What is the minimum order ?
Answer:
We can sell you medals with no minimum order requirement. However the cost will be about the same as order 30pc regardless. Medals carry a high set up fee due to the time it takes to manufacture a stamping or casting mold. Typically in the 15 hour range.
Q:
What are my choices for stock ribbons?
Answer:
We have a number of choices for you to consider. View them all on our blog, custommedals.info
Q:
What's the difference between slot loop and jump ring?
Answer:
The setup fees are slightly higher for a slot loop. However this method of attaching the ribbon ensures that the medal sits flat on the recipient. Read more on our blog.