Stock Medals And Trophies
For smaller leagues and organizations, stock awards make a lot of sense. We can ship them quickly and offer customization and engraving services. We supply medals, ribbons and trophies for any sport imaginable.
Due to the massive inventory that our supplier offers, we ask you to check out their online catalog. Another window will appear. Make a note of your selections and inquiry below or call us at 1-866-661-9696.

Stock Sports Medals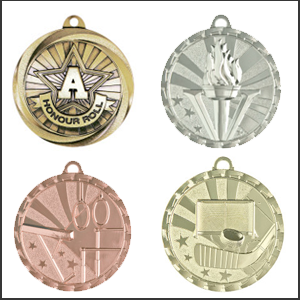 Lower price point than custom medals
Can be shipped in 48 hours
Select from a variety of ribbons
Engrave the backs with a message of your choice