Take a look at our 3 Tips For Buying Custom silkscreened clothing.

The Industry Standard Promo T-shirt
The vast majority of the custom printed or silkscreened t-shirts sold in the industry are printed on Gildan 2000's. There are a number of reasons for this.
fabric is designed for silkscreening and can stand up to heat and drying
Gildan has warehouses in a number of Canadian cities, reducing your freight costs
sizing is built for everyday people so if you are usually a large, chances are you'll be a large with a Gildan or similar
the Gildan and ATC offer the most colour choices
colour selection can be a challenge in spring and summer (events season) so be prepared to wait or have a second or third choice
Ladies: we have feminine version but be prepared to pay a bit more. Standard shirts are usually about $1 more. Scoop necks, v-necks or softer fabrics can cost up to $15 a shirt.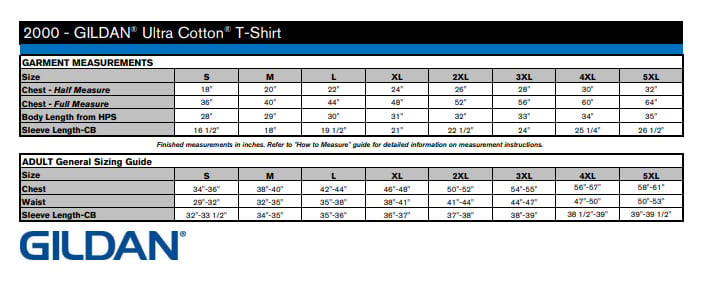 You'll also discover that the Gildan 2000 (and similar) will have detailed sizing charts. Be sure to ask your vendor for a sizing chart of any garment you plan to get decorated
Made In Canada T-Shirts

Ethically manufactured t-shirts like the now defunct American Apparel are out there. But nobody on the West Coast stocks them so it adds a premium for shipping and the garments typically start at around $7 each. We offer a "Made in Canada t-shirts" that comes in cotton or bamboo from Jerico . This company is excellent to work with and the quality is unrivaled. All of Jerico's products are knit, dyed, cut and sewn on Canadian soil. Learn more.....