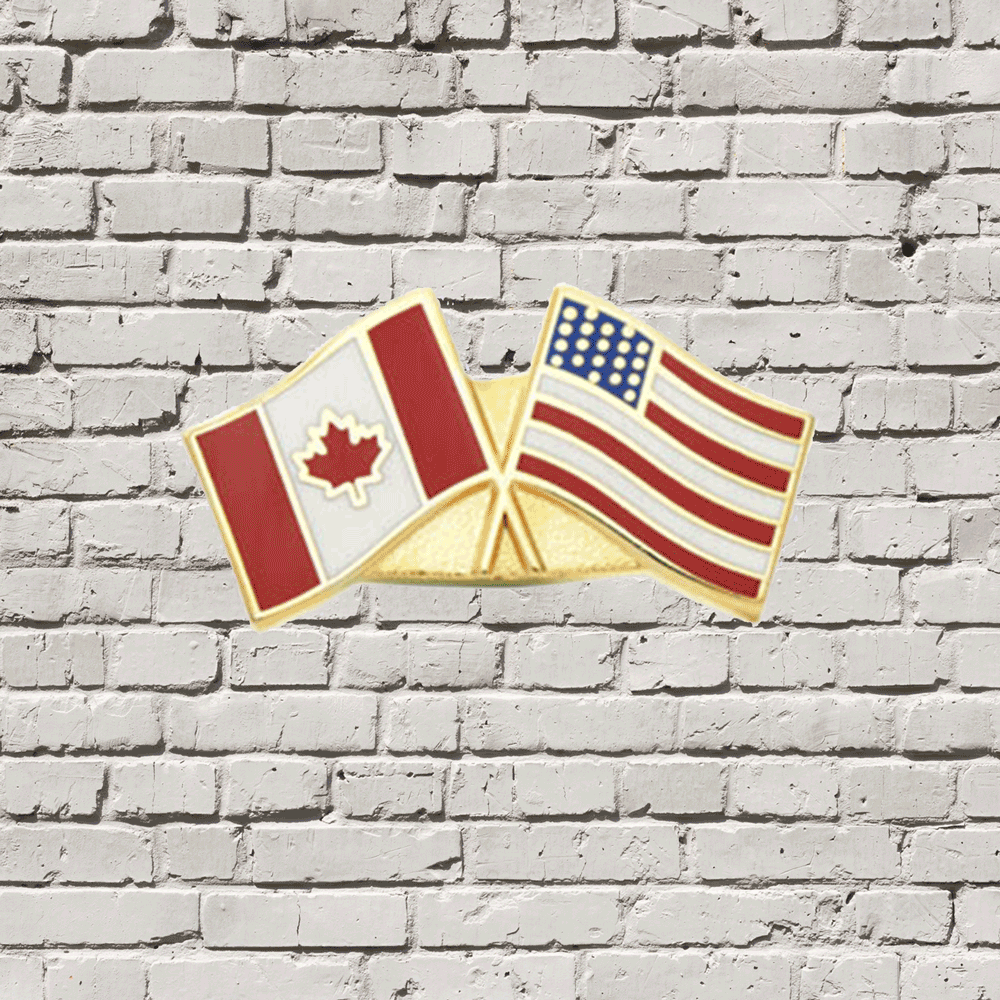 Q:
Can I get ANY flags on a crossed flag pin?
Answer:
Yes! We offer a free art and design service. Simply tell us what you need, and we'll make it within three weeks. We've even made pins with three flags on them before.
Q:
How much do crossed flag pins cost?
Answer:
Each order is custom quoted. Flag pins create several challenges as a custom lapel pin. Most flags or crests have very complex, detailed art. For this reason the vast majority of our custom flag pins are made using the hard enamel process, which is more expensive. The reason is that hard enamel allows for silkscreens, which allow us to add the details another way.
Q:
What is your minimum order?
Answer:
You can order 50pc. However in most cases it's only a few dollars more to order 100pc. Ask us for a quote for both.
Q:
How long does my order take?
Answer:
We can manufacture and ship your order within three weeks in most cases. Rush order requests are welcome.