Enamel pin designers, take note. Many of you are leaving an entire palette of options on the table when designing enamel pins! Take a moment to learn how to use electroplating finishes with your enamel pin designs.
Most people will recognize electroplating terminology from sport. We've all seen medal ceremonies in which athletes are given a bronze, silver and gold medal. But how does this translate into enamel pin design?
Electroplating is a multi-step chemical bath process that changes the colour of the base metal. Pin bases are stamped from a zinc alloy and appear dull grey before they are plated.


Worker Holds Metal Rack Of Pins Between Electroplate Baths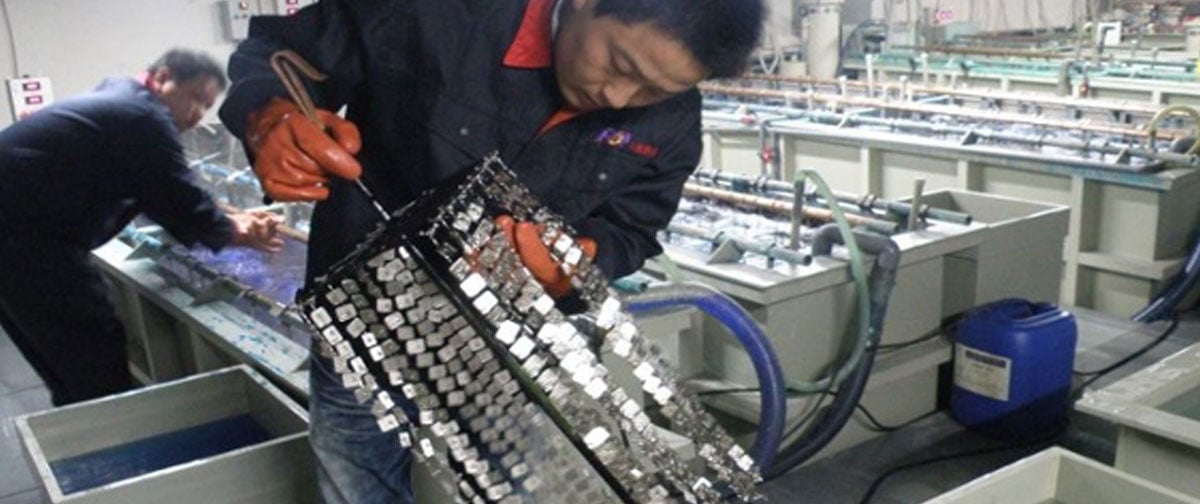 Once your design is stamped and trimmed, the manufacturer fuses backs on the pins using a pin-specific spot welder.
Pin Backs Are Spot Welded One At A Time!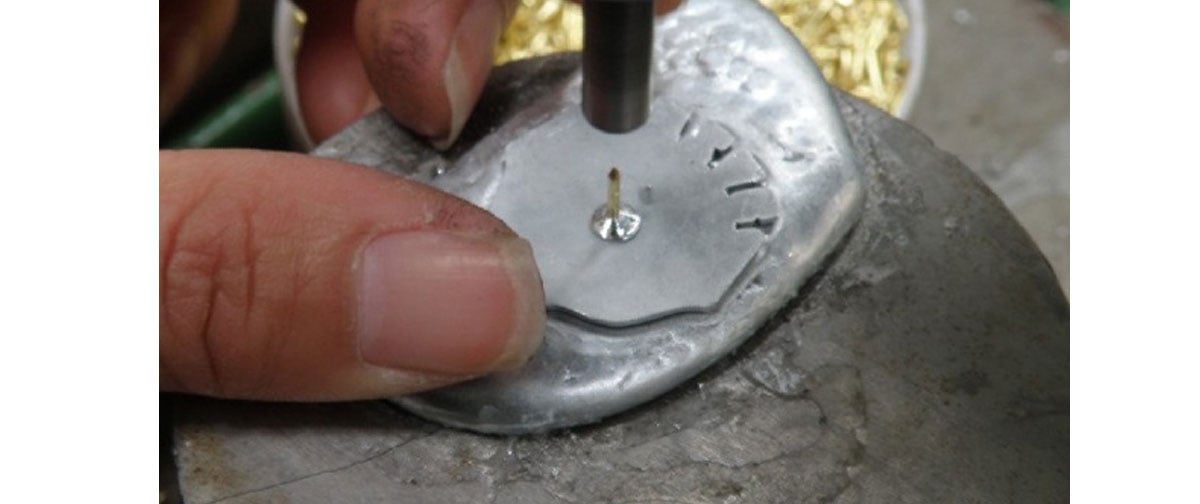 The pins are then attached to metal racks. Once mounted, the racks are placed on electrodes within a chemical solution. This allows a electric charge to pass through the pins. Some of the solutions are to clean the base metal. Others add specific colors to the metal. Each step of the process is timed to ensure consistency of colour.
Bronze, Nickel And Gold
During the electroplate process, every pin is electroplated nickel first. Nickel is another name for "silver". Although it's not exactly accurate because we are not applying actual silver to the pins. (It's more like chrome to be precise). Once the pins are electroplated nickel you can then change the colour to bronze or gold. The electric charge causes the ions from the electroplating solution (bronze, nickel or gold) to attach to the pin base.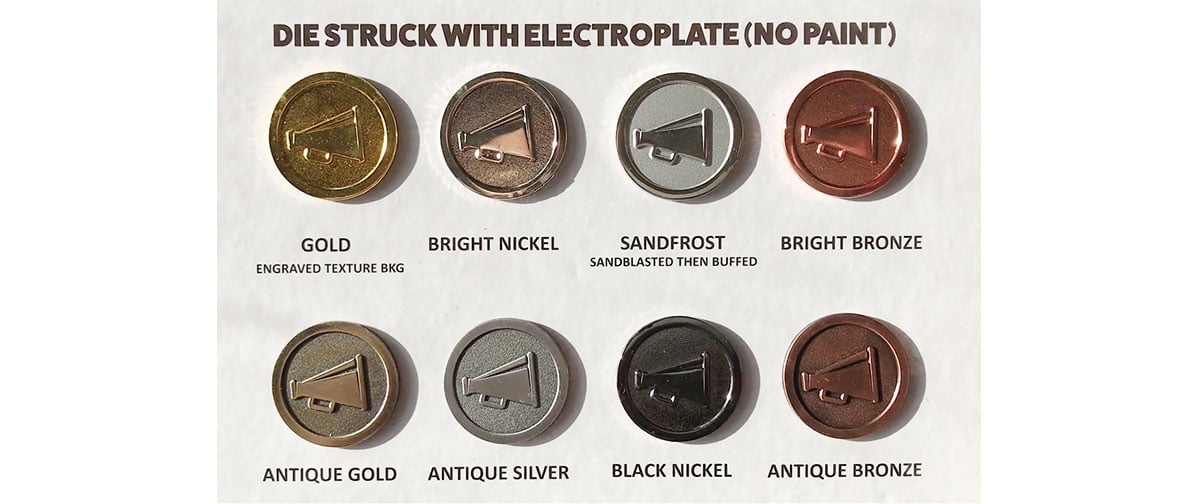 Antique Electroplating
We can create an "antique" or "distressed" look by electroplating with a chemical solution that darkens the metal. This gives the enamel pin designer three extra looks on the classic gold, nickel and bronze finishes. And yet this design tool is seldom used by DIY Enamel pin designers.
Dyed Metal Electroplating
This has been the biggest innovation and trend in the enamel pin movement recently. Enamel pin designers have been driving these changes within our industry and we couldn't be happier. Now you can get your base metal in white, red, green or blue. This has been the most exciting change we've seen in 46 years in this industry and solves a LOT of design problems. Most pins are too small for us to inlay colour in text. White or black dyed metal solves the problem. Make your text raised metal when designing and advise us of your colour choice. This is not suitable for orders with a tight timeline as it adds a couple extra steps to the electroplating process.
Check out the WHITE metal base colour!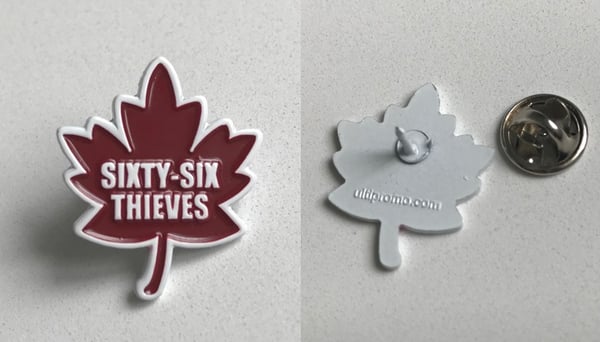 Black Dyed Nickel
This is the most popular electroplating choice for enamel pin designers. It works well for cartoon and anime designs. And is super handy for rendering text on a design. Sometimes bronze or nickel electroplate just doesn't cut through the epoxy enamel colour.
Enamel Pin Designers Embrace Black Nickel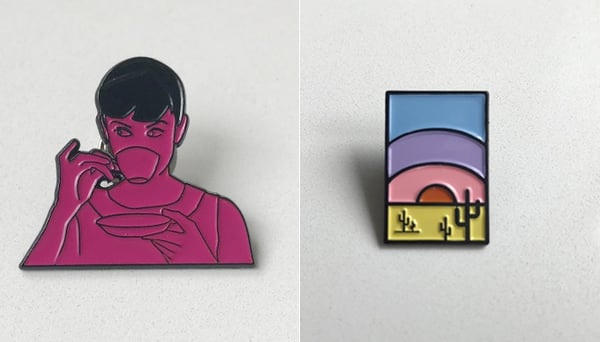 Experienced pin designers use this amazing pallet of colours to create stunning effects. If you want to try this on your next enamel pin design, contact us today for guidance!

YOU MIGHT ALSO LIKE