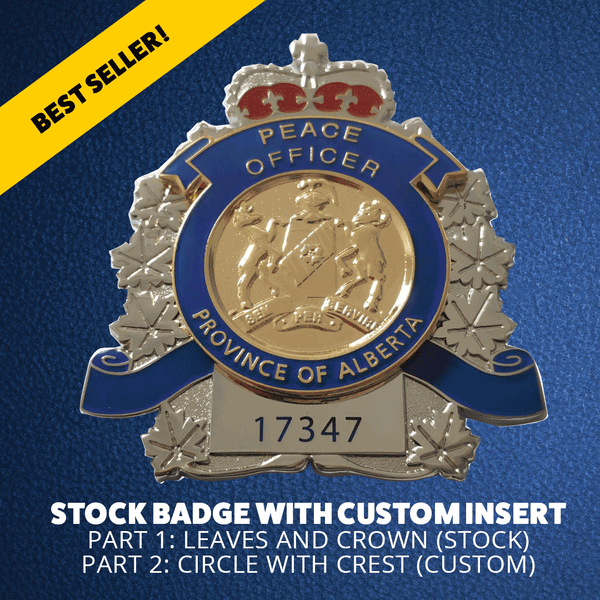 Q:
What Is Your Minimum Order For Custom Police Badges?
Answer:
We can make any quantity of custom police badges you like. The best choice for lower quantity orders is to use a stock base and customize a logo insert. (first image shown on the left).
Q:
What info do I need to provide in order to get a quote?
Answer:
Ordering custom police badges online is easy. There are three steps to any project.
Step 1: Decide on the size, quantity and if you want paint or not. If you want paint, you'll need to decide if you want hard or soft enamel. Hard enamel costs a bit more but is the more popular choice for law enforcment. It's just looks a bit more high-end and professional.
Step 2: Contact us for a price quote and send us your logo. We create an art proof and quote based on your specifications.
Step 3: Once we finalize your art and you approve your quote, it takes about 3-4 weeks to manufacture and ship your order.
Q:
How much do custom police badges cost?
Answer:
That is a difficult question to answer! This product is often complex and sometimes has two parts. Badges are often quite large in most cases. If we had to offer a ballpark cost, it would be between $7 and $20 a badge. The big influencer is quantity. Ordering five badges will drive the price up.